Pattern Books - Holiday Patterns

We've highlighted some of our favorite holiday books. 

Great for making that special personalized gift for the holidays.  Beautifully illustrated!! 

Maple City Stained Glass

Discount Stained Glass & Hot Glass Supplies

Sales Only  1-866-38-GLASS  Hours M-F 9-5 EST

#69691   Magic of Snowflakes II  $12.00

A great follow-up to Snowflakes I. Deverie Wood has created 17 more patterns of lovely snowflakes in her second volume. Incorporating 1" rectangle bevels makes these snowflakes appear to expand and float right before your eyes! Full size patterns, materials list and finished color photos.

1-866-38-GLASS

Quick Reference Links

© Maple City Stained Glass

All Rights Reserved. 1-866-38-GLASS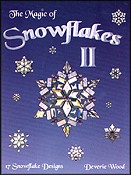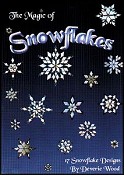 #6834  Magic of Snowflakes I  $12.00

Create snowflakes with inexpensive straight line bevels. These elegant designs are fun, easy, and require little or no glass cutting. The portfolio contains 17 full-size patterns with assembly instructions. All projects are shown finished and in color.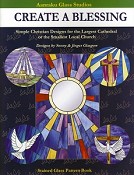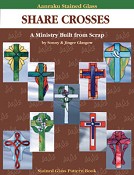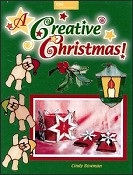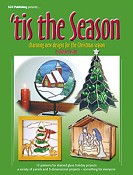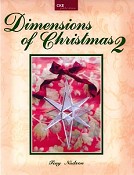 #67069  Create a Blessing  $11.99

27 Simple Christian designs for the largest cathedral or the small local church.  Designs shown in full color. 

#681922 Share Crosses I  $10.99

Always make two of these simple designs and give them both to someone you love so they in turn can continue the sharing by passing the second one along.  8 color pages, 26 patterns with piece count and enlarging recommendations.

#69261 Creative Christmas

$13.95
Fresh new ornament designs that can easily be expanded in innovative Christmas "Creations".  Patterns include ornaments with teddy bears, holly berries, country lanterns, snowflakes and more.  More than 40 patterns in all.  Includes color photos of each finished project.

#68761   Tis the Season

$13.25
Fossler. Twelve charming new holiday designs are presented in this new pattern book for hobbyists. Projects include a Nativity night light, candleholder, Santa cardholder, napkin holder, four small window panels, and 3-D projects. Instructions and color photos are included for every project.

#670110   Dimensions of Christmas 2

$15.25
Includes two nativity scenes, a three-dimensional decorative star, holiday banners, doves, angels, poinsettias, decorative crosses, bells and ornaments. All are done in the lead wrap method, and include complete instructions and illustrations. These projects are quick to build and make great gifts.

Don't see the pattern book you need?   Send us an
email
and we'll try to get it for you.

Ordering just pattern books?  Then your order will ship for only $2.50.  Purchase 4 or more and it ships for FREE.

(Lower 48 states).