Foilers and Accessories

Save time foiling with these handy foiling aids

Inland Edgemaster II Foiler

Automatically centers foil on your glass and paritally crimps the foil as you go. Fits two rolls of copper foil in three different sizes.  3/16", 7/32" and 1/4".  Turns foiling into fun!

Not available until further notice

Table Foiler    *NEW*

This easy to use foiler puts a whole new spin on foiling! Just put your roll of foil on the mounts and you're ready to go.  Portable foiler and works with several different sizes of foil.  Great new idea for foiling.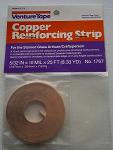 Venture Reinforcement Strip

Copper strip size 10 Mil thick. Use between glass pieces as a hidden structual reinforcement.  Can also use with lead construction. Measure 5/32" wide x 25 ft.

Glastar Glass Foiler

Just press your glass pieces into the slot and pull downwards. Peels back the paper on the foil as you go. Adjustable tension wheels holds 3/16", 1/4" and 7/32" foil.  Easily mounts to your work surface (screws included)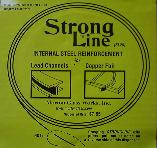 Morton Reinforcement Strip

"Strongline" flexible steel reinforcement by Morton. Very strong and easy to bend. Measures 20 Mil x 1/9" x 25 ft long.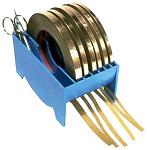 Foil Dispenser

Handy and convenient.  Organize all your different size foil in one place. No more unraveled foil. Comes in yellow only.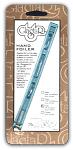 Glastar Hand Foiler

Accurately centers foil on your glass. Economical


Flat End Burnisher Lathekin

Plastic fid to smooth and burnishes your foil.  Economical. 5/8" x 7 1/2"

#2404

$ 1.99

Nugget Foiler

Makes foiling nuggets and jewels quick and easy.   4 3/4" " x 1 1/2"

#1299

$ 4.99

# INL7215

  $ 29.79

Sale $24.99


Maple City Stained Glass

Discount Stained Glass & Hot Glass Supplies

Sales Only  1-866-38-GLASS  Hours M-F 9-5 EST

1-866-38-GLASS

Quick Reference Links

© Maple City Stained Glass

All Rights Reserved. 1-866-38-GLASS

(1-866-384-5277)




Glastar Burnisher

Crimper for smoothing foil

#2553

$ 8.50